Where's Spring?  The weather has been unpredictable and uncertain and definitely not what one would expect as evidence that Spring is actually here.  I could accept April showers, they bring May flowers, right?  But rain? Flooding? Tuesday - a tornado touched  down in Grove City and then last night as I left to go home from my appointment, it began to show heavily.  What the what?
The dramatic weather swings perplexed me and although forecasters say it's normal for the change from winter to Spring to be this volatile, growing up I have fond nostalgia of Spring showing up on the first day of SPRING! 
This morning when I woke up, I was eager to see the sunshine! I opened the venetians in my bathroom window to welcome those bright rays of light and although they only offered a limited degree of warmth, I noticed the green budding branches reaching for the sky and the promise of Spring.  There was hope in the buds that preserved them to survive the harshness of the reality and wait for their change to come. 
In this Godly nudge, I reallized that our lives can be much like the weather. With no warning storms roll in fast - with a brief conversation, a diagnosis, an accident, or life-altering occurrence, and it can leave us swirling, trying our souls and disturbing our peace.
But in the midst of changing seasons, we have assurance that when our season is interrupted by unseasonal elements, we can set our face towards the Son and with confidence and patience expect the blessing that comes when our season finally arrives.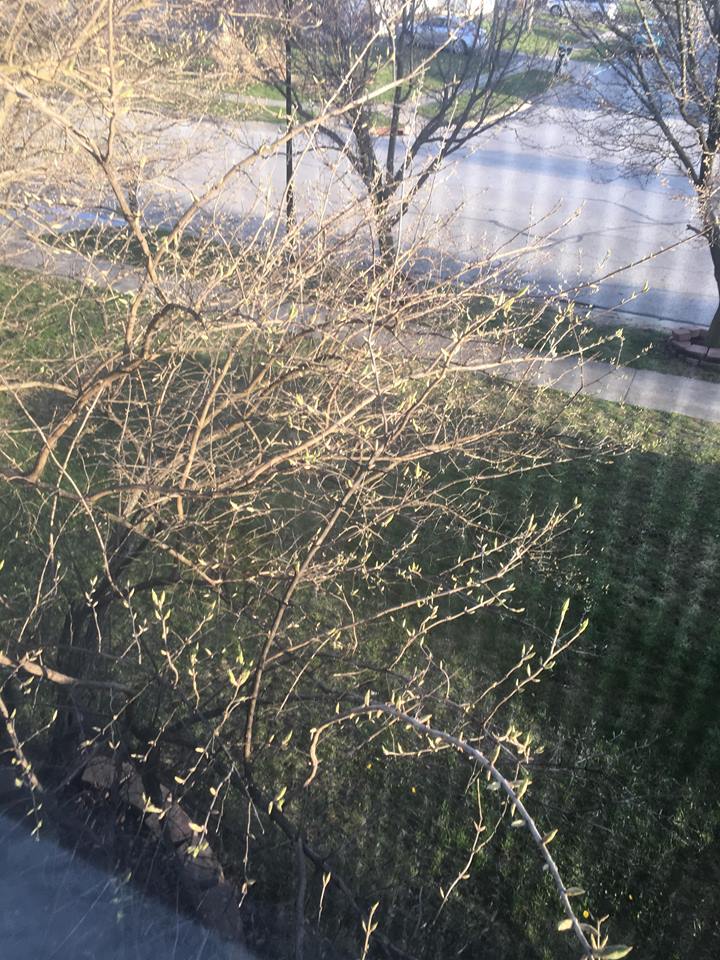 "I feel some type of way." What? Isn't any feeling that you are feeling "some type of way"? When I've heard this phrase used, I never really liked it because in my opinion it pretends that "the person" actually doesn't know how they feel about a certain situation, but most of the time – we know exactly how we feel. Or, so I thought… until now.
In light of the past and most recent events in our nation as it relates to the killing of African Americans with no negative consequences to the perpetrators – I've learned that to feel some type of way is a feeling that is so heightened that it elicits confusion and raw emotion.
And, the more I hear in the news coupled with the constant barrage of postings on social media; and the looming thoughts in my brain about the level of racial bias, injustice, pain and hurt experienced by the victims and their families, I do feel some type of way. I navigate somewhere between outrage and utter heartbreaking sadness as daily incidents occur that compound the deep-seated racial disparities in our country. Not knowing how to feel or respond, with spiritual indignation I fell…to my knees and I prayed. I cried. I prayed some more.
Am I surprised by the events of our society? No. I reluctantly acknowledge and accept that we are… as momma and 'em used to say, "…living in the last and evil days"! 'In the last days perilous times will come'" (2 Tim. 3:1). And, I get that many will not agree with the biblical narrative that cataclysm and destruction are imminent -- I'm not debating that. But, I can stay in my feelings or act because of them. What good is the God in me and the hope I live by if I don't share the God of all hope by my actions and my deeds?
You may not believe that the prayers of one soul matter much in the landscape of all that is going on but in addressing incidents of race in America, particularly as it relates to police brutality; we all need to find our peaceful part to make a difference. Some take it to the streets - organizing protests and demonstrations; others use their voices and positions to take it to legislators and community leaders; and there are those of us who take it to God in prayer. When the world leaves you feeling all types of ways, let faith make you feel this type of way…at peace, because the effectual, fervent prayer of the righteous availeth much!
Is there beauty in dead things?  How could there be?  Have you ever thought about it?   The very definition of dead is expired, departed, gone. 
I believe there is beauty in pronouncing death to the things in life that literally suck the life right out of you.  Think of how we allow stress, anger, problems, and drama to "extract" from us the very things that bring us life as God intended.  How much energy and mental anguish do we expend over the issues of life instead of embracing "whatever is true, whatever is noble, whatever is right, whatever is pure, whatever is lovely, whatever is admirable and thinking about such things?"  
Personally, it is often a struggle for me to just let go of negative things all together.  It is said that anything that you practice doing for 30 days becomes a habit - well, maybe you can relate - or maybe nah, but I've held on to some stuff so long that I became used to worrying about it, crying over it and feeling sorry for myself because of it.  Anguishing over the stuff of life became a habit.  I forgot what peace felt like.  I forgot to be happy with me, with life.  I only heard my negative thoughts.  And, I was okay with that.  I was handling it.  I adopted a quote by Maya Angelou that says, "I've got my own back"! And I proceeded in my own self-will to handle the plagues (okay, that is a dramatic description but it feels that intense) in my life, my way. Ha! The struggle is real! 
When would I be done entertaining my troubles?  When would I stop engaging and watching over them obsessively and routinely, so much so that they eat at my brain - and start focusing on the lovely things that cultivate and enhance my life?  Something had to give.
And then, I discovered that just as the doctor tells the terminally ill patient "there is nothing else we can do"; we should let the "not so lovely" things in our lives take their natural course by telling ourselves "there is nothing more I can do" and pronounce it dead.  Stop nurturing it. Stop talking about it. Stop sharing it. Stop resuscitating it. Just let it go. Leave it in Sovereign Hands. God has the power to bring forth life from dead places.  He is at work in the midst of what seems dead.  But in our refusal to let it die, we perpetuate its negative presence in our lives. We deny God access and compress Him into the smallness of our human mind, not trusting Him to be God. 
Well I'm done.  No more stinking thinking. No more blinding the beauty.  The reality is, when you accept that some stuff has to die -- you will appreciate that death can really give life to beauty.